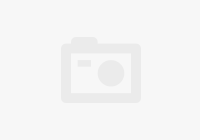 IPVanish – Advanced Privacy
PROS:
Top Internet protocols
Split-Tunneling
Blazing fast speeds
40,000+ IP addresses
Good amount of server locations
In writing this IPVanish review, I discovered a VPN service that mostly lives up to its bold claims. The VPN vertical is a heaping packed group of competitors and sometimes it can be difficult to distinguish the good players from the bad players. IPVanish may not be for everyone, but it is a great VPN that's certainly for a lot of folks.
If you need to primarily protect your online privacy, it's difficult to go wrong with IPVanish.
IPVanish Review – The Basics
IPVanish has a long history in the VPN sector, it also owns StrongVPN. IPVanish was founded in 2012 by Highwinds Network Group. It was acquired by StackPath in 2017, and later by J2 Global. These recent acquisitions were a reaction to consumers demanding a deeper need for privacy. Ever since the 2016 election and the Edward Snowden drama, consumers have looked to VPN services to be the leader in online privacy. IPVanish has sought to become the top privacy VPN in the world.
Servers
IPVanish utilizes 1400 servers across 57 countries. Its important to note, IPVanish doesn't work in China, so if this is a deal breaker for you, it's best you understand that now. For most people, this should not matter. 57 countries is slightly lower than the competition, but it remains a lot of options for a normal web surfer who enjoys streaming.
IPVanish tends to focus on IP statistics. IPVanish customers have access to 40,000 unique IP addresses.
Let's break down server locations…
Europe – 434
Asia – 66
Oceania – 83
South America – 32
Africa – 12
North America – 822
When you break down the US, you find servers across Chicago, Denver, Dallas, Houston, Ashburn, Boston, Atlanta, New York, Miami, Vegas, Los Angeles, Seattle, San Jose, Salt Lake City, Phoenix.
Overall, this is a plethora of useful location options. That's a lot of IP addresses based in various territories.
IPVanish uses a number of protocols, including IKEv2/IPSec, L2TP/IPSec, OpenVPN, and PPTP. In the end, OpenVPN continues to be considered one of the top two internet protocol clients online. Having that option is a big deal.
In terms of encryption, IPVanish uses a highly secure AES-256 encryption. That's the gold standard. It would be nearly impossible to break down AES-256 encryption.
IPVanish uses IPV6 leak blocking and supports TCP Port 443. It also supports DNS leak blocking.
Kill Switch
IPVanish uses what's known as a kill switch. Consumers new to VPNs often get confused by kill switches, which is why I wrote my what is a kill switch guide.
Let me explain a kill switch in simple terms.
All VPN servers will konk out occasionally. Its just what happens. Even your ISP goes down at times. When a VPN server goes down, your device will automatically revert back to the base internet connection that is your ISP. Let's say you have a number of browsing windows open, and/or streaming content, that you want kept private. Well suddenly, in a flash, it's exposed. Your ISP collects that data.
Similarly, a nefarious hacker could use that moment to discover your real IP address.
A kill switch ensures this doesn't happen. When your VPN server goes down, so does your Internet. You'll need to reconnect to a new VPN server before your Internet goes back up. Its a privacy safety mechanism.
Split Tunneling
IPVanish supports split tunneling. While a lot of new VPN users are confused by split-tunneling, it should be stated, this is a massive benefit.
With split-tunneling, you can decide which apps or online traffic run through your VPN and which run through your standard IPS connection. I'm sure right now you are thinking you might only want to run everything through a VPN, but in the end, that can get complex.
Some sites or software, particularly in the financial realm, simply do not support VPN use. So as a hypothetical example, you might get stuck turning your VPN off entirely to access bank information. With split tunneling, you can exclude your bank's site from the VPN and it will naturally run through your standard connection.
Split tunneling also helps conserve bandwidth.
It's a great benefit and not one that every VPN uses.
Can IPVanish Work For Torrents?
IPVanish is a solid solution for torrenting or P2P file sharing. In fact, IPVanish uses SOCKS5 Proxy to help with torrenting aspirations.
Unlike some VPN services that dedicated IPs to P2P and torrenting, IPVanish allows consumers to leverage any server in their profile. So there are no extra steps when it comes to torrenting or file sharing of any sort.
Customize IPVanish At Router Level
This is a huge benefit that's often overlooked. You can set IPVanish to work through your router, which then negates setting up all your devices. Yes, this means you can have as many devices as you like using IPVanish, so long as they use the router you set it up on. Its a really big benefit.
You'll need a DD-WRT-enabled router for this, such as Asus, Linksys, D-Link, Belkin, Buffalo.
Speed
Of course, speed is of the essence when it comes to a VPN. In short, IPVanish is a blazing fast VPN that loses very little off the top of it's standard connection.
If you are new to VPNs, allow me to explain.
A VPN can never make your internet speed faster. Your Internet speed is determined by your connection through you ISP. Now, you will sometimes hear people say that a VPN increased their Internet speed. They aren't lying, per se, its just confusing. If a VPN blocks ads, that may increase your web surfing speed.
IPVanish loses about 5% from the top of your ISP speed. That's outstanding stuff.
Privacy
The good news is, IPVanish doesn't log your browsing history whatsoever. They have a zero logs policy like many of their competitors. They don't sell any information, not just because they have such policy, but also because they don't have information to sell. The bad news is, IPVanish resides in a United States jurisdiction. So how do we wash that out?
If there is no data to turn over, there is no data to turn over. So in the end, so long as they store no data, you should be fine.
Streaming Unblocking
While nothing is perfect, IPVanish does a good job of unblocking US Netflix streaming. Let's be honest, Netflix is the apex when it comes to VPN streaming unblocking. If your VPN works with Netflix, you're likely good to go with most any other platform.
IPVanish unblocks Netflix in most major countries. They set up specific servers for both Japan and the US to help with unblocking needs.
Moreover, IPVanish works really well with Kodi and on an Amazon Fire TV stick. IPVanish has it's own custom apps for this stuff.
IPVanish struggles with UK content, such as BBC. They are blocked there and likely won't move to remedy that situation.
IPVanish Review Pricing
Monthly – $10
3-Months – $8.99/month
1-Year – $6.49/month
Conclusion
IPVanish hits blazing fast speeds by any top VPN standards. It gives you a decent amount of location choices and a massive amount of IP options. It's pricing is fair and competitive. It's an outstanding option for streaming unblocking. Try IPVanish today and start hiding your IPAddress.
User Reviews
Only logged in customers who have purchased this product may leave a review.
IPVanish – Advanced Privacy