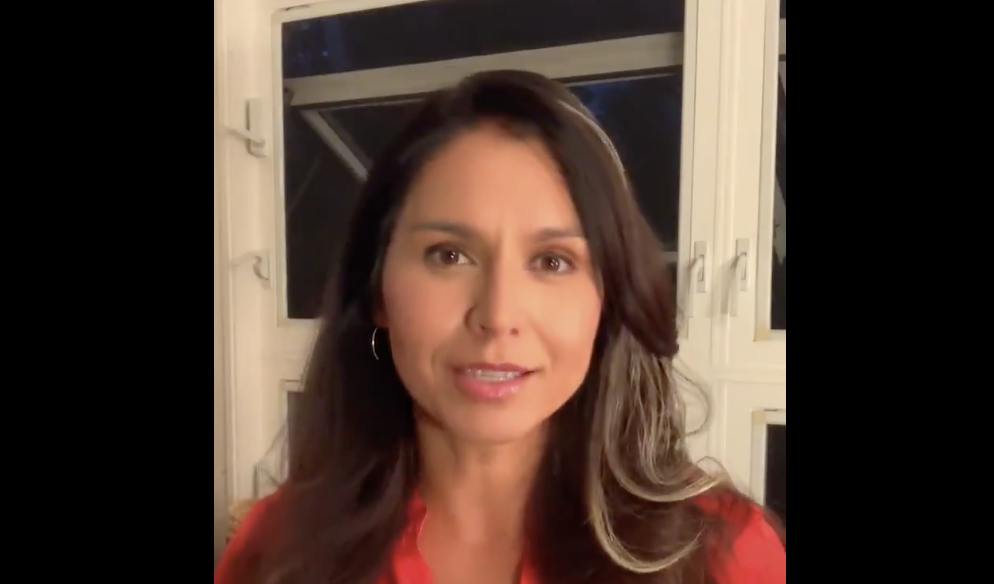 Rep. Tulsi Gabbard (D-HI) announced several bills on Tuesday, all aimed at liberating government privacy whistleblowers. Two of the bills call for dropping espionage charges against Julian Assange and Edward Snowden. Assange infamously released inter-government emails in 2015 during a hotly contested presidential race. Snowden released files that showed the NSA was intentionally spying on American's phone conversations.

"Brave whistleblowers exposing lies & illegal actions in our government must be protected," Gabbard tweeted. "Join me and urge Congress: Pass my bipartisan legislation (HRes1162, HRes1175, HR8452) calling for charges against @snowden & Assange to be dropped & to reform the Espionage Act.#PassItOn."
"Every single one of us, as Americans, are guaranteed basic fundamental rights and freedoms that are enshrined in our constitution," Gabbard said in a statement announcing the three bills.
"But we cannot take these freedoms for granted. I've introduced legislation to stand up for and to protect brave whistleblowers who've come forward to expose illegal actions within our own government or egregious abuses of power and to reform the Espionage Act."
In 2013, then Director of National Intelligence James Clapper denied that the NSA was collecting data on American citizens. But later that same year, Snowden leaked the now famous files countering Clapper's testimony.
Rep. Matt Gaetz (R-FL) is a cosponsor to Gabbard's three bills.
HRES1175 reads "the freedom of news organizations to acquire and publish information is protected under the First Amendment to the Constitution."