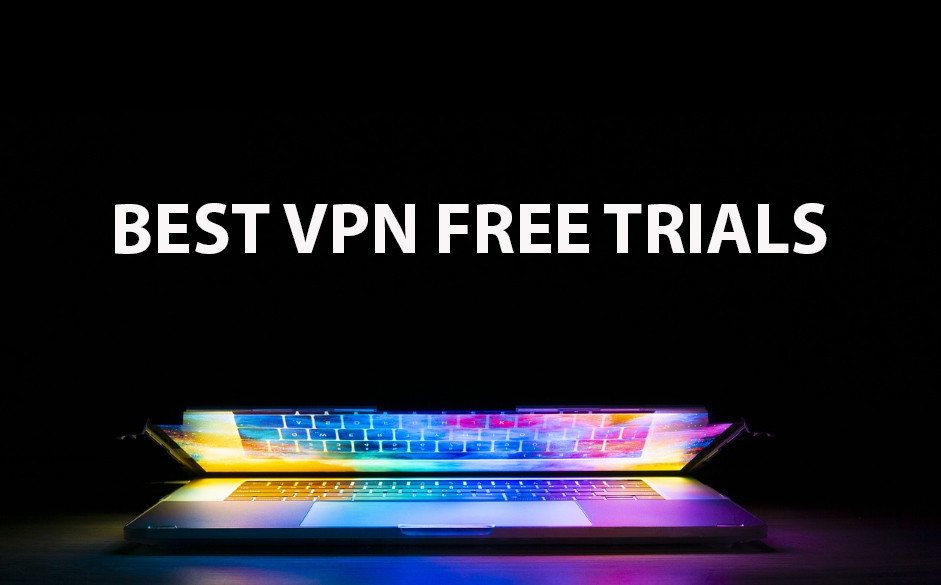 VPN free trials are as popular as ever. That's due to people's increased focus on their online privacy. People are tired of ISP's leveraging their personal data and browsing behavior for profits. Also, VPNs help protect people from hackers and malware.
Concealing your IP address and web browing behavior behind a top VPN makes sense whether you surf the web for pleasure, for work, or for both. But what about these VPN free trials we see online? Are they legit?
VPN Free Trials in 2020
In short, VPN free trials do exists. They can sometimes be complicated because many VPNs have to protect themselves from VPN free trial freeloaders. Yes, there are folks out there that just tour VPNs and ride free trials so they can game or torrent in a private setting – without spending a dime.
Also, VPN free trials are not the same as a free VPN. We never suggest a free VPN because many of those use unsecure servers, improper data logging, and don't have your best interest at heart. Let's be honest, everyone needs to make money. If you aren't eventually paying for a VPN, you're probably the product.
VPN free trials exist, but not on every VPN. I took 3 of our top VPNs that do offer a free trial and listed them below.
Surfshark
Surfshark is our best overall VPN service. While we do take price into the equation in terms of our review quality, we don't take trial periods into account. A good free VPN trial period should only confirm our review was spot on.
Surfshark offers a 7 day free trial and full 30-day refund period. If you don't like Surfshark before 7-days, you pay nothing. Following that, you have 30 days to decide if Surfshark is right for you. If it isn't, you get your money refunded.
Activating a Surfshark free trial is pretty easy. Simply click START FREE TRIAL in your Surfshark mobile app and you are off to the races.
Surfshark offers tremendous privacy protections and great pricing following the free trial period. They only collect data related to billing.
What all does Surfshark offer?
Multihop/tunneling
Helps thwart censorship efforts
Works with nearly ever platform and device
Extremely fast servers
Operates in tons of countries
Unblocks 15 Netflix libraries
Cheap VPN pricing
There just isn't a lot of bad to say about Surfshark. Some people are scared off by Surfshark's free trial and super cheap pricing. This makes some think Surfshark is a second-rate VPN. But that's not true at all. Surfshark is a massive VPN that offers blazing fast connection speeds and top of class privacy.
---
ExpressVPN
ExpressVPN is one of our best VPN clients. There is no doubt this VPN is as popular as any there is. Which is why it's so great that ExpressVPN offers a 7-day free trial on mobile plus full 30-day refund on all purchases.
In order to get refunded, you'll simply need the info you used during the initial signup process. This time period allows you to use ExpressVPN across a number of devices and determine whether or not this VPN works for your needs.
What all does ExpressVPN offer?
Unblocks most streaming
No logging policy
Lighting speeds
Works in lots of countries
Torrent and P2P friendly servers
Unblocks up to 19 Netflix libraries
The downside to ExpressVPN is that it's kill switch doesn't work on Android or IOS devices.
---
NordVPN
NordVPN is probably the world's most popular VPN. It's hard to think of another VPN name that's more well known around the Internet. And rightfully so.
NordVPN is at the top of it's class for server density and speeds, country totals, and privacy. NordVPN offers a kill switch, multihop, and the ability to white list apps and sites.
Furthermore, NordVPN is easy and simple to use, even for VPN beginners.
What all does NordVPN offer?
Super fast server speeds
Lots of country options
Unblocks all streaming platforms
Most NordVPN servers allow torrenting and P2P
Strict 0-log policy
Awesome 7-day free trial
There aren't many downsides to NordVPN, other than it can experience hiccups on AppleTVs. Also, the week free trial only works on Android devices. All other devices fall under a 30-day refund period.
---
VPN Free Trial Questions You Should Ask
Like with any purchase, it is good to know what you are getting into. Not all VPN free trials are equal, though disparities between how they work don't necessarily mean the VPN product is ultimately bad.
Its just best you have no surprises.
Here's a list of questions to ask regarding a VPN free trial.
Does the VPN free trial expire automatically or start billing you?
Length of free trial
Does the free trial have bandwidth limits?
Can you stream on your VPN free trial?
Some VPN free trials expire and then begin billing you monthly. You can prevent this by simply setting a calendar reminder for when you need to decide if you want to continue using the VPN beyond the free trial period. It's an easy solve, but sadly, many people are overly excited when buying something new online and just think they'll remember.
Believe me, you'll forget.
In terms of bandwidth limits, some VPN free trials don't allow you to go over a certain amount of data transfer. To be fair, they do this to protect themselves against full-time VPN freeloaders. It's important to clarify these details.
If you can't stream on your VPN free trial, this may not work for you. If you don't care about unblocking or streaming Netflix, then it's not big deal. But if you do, your limited VPN free trial simply won't allow you to understand if the paid product will do a good job with streaming.
Conclusion
VPN free trials are a helpful way for consumers to get an idea if their VPN is any good without shelling out hard earned cash. Many of the top VPNs offer a free trial. Understanding how a VPN free trial works from company to company helps reduce confusion. All in all, protecting your personal data from nefarious players using a VPN is a real game changer. You'll sleep better at night.